Server rack sizes vary more than most enterprises realize. It might be difficult to choose the right data center rack size for your equipment installation, especially if you don't completely grasp how size differences effect your business. Fortunately, making an informed decision based on a small number of factors is simple. Finding the right data center rack size for your needs will be easier if you consider the following factors: height, width, and depth.
Server Rack Height
Height is frequently used to categorize servers into different categories. The height dimension is also indicated by the standard unit for sizing up a rack server. When buying a server rack, this is one of the most crucial aspects to consider, and the market provides a standard.
Currently, the most widely used server rack standards are 42U and 48U. This is due to the fact that the height is both substantial enough to hold the equipment and scale it over time and manageable enough to easily access, maintain, and manage the equipment.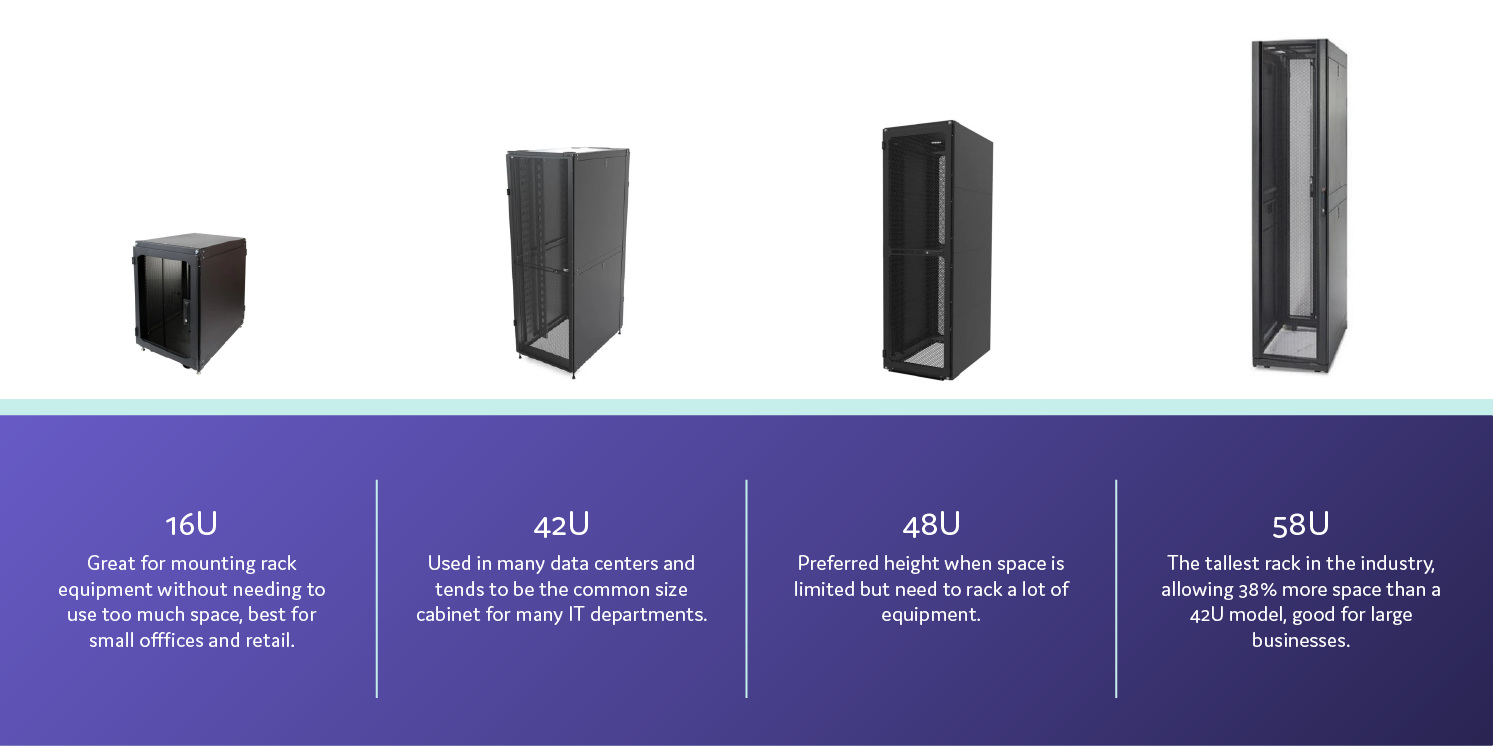 Server Rack Width
The 19-inch rack is another common server rack dimension that you will hear often. However, it is critical to note that this relates to the mounting width only, not the entire outer width of the server rack. Many server rack exteriors are 24 inches wide or more, which is useful to know when building your server room and evaluating how many racks will fit into the given floor space.

Server Rack Depth
Server rack depth, or the distance between the front and back rails of the rack, completes the trifecta of rack server dimensions. The depths might be anywhere from a few inches to 50 inches or more.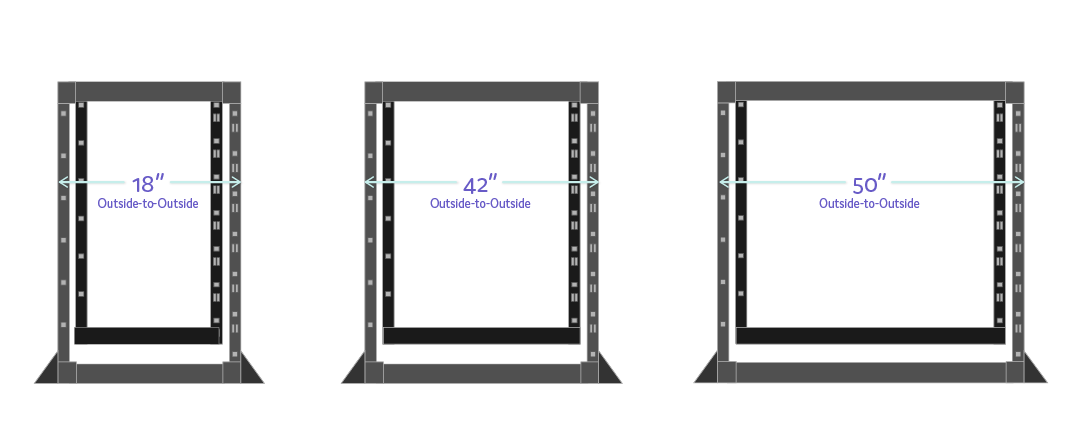 When it comes to server rack depth, it is critical to understand the various rack types. Due to their different depths, 4-post racks and 2-post racks have a distinct difference in construction.
2-post racks are constructed with two vertically upright beams as they are easier to use and better suited for lighter equipment such as routers, switches, and patch panels. 4-post racks are much sturdier and can carry much more weight because they are constructed with four upright beams. They are held up by four posts, which connect to all their rails and shelves, as well as increases your mounting depth requirements.
Choosing the Right Size
Now that we've covered all of the different components that contribute to the size of your server rack, you must consider your overall setup and installation plans.
If you are installing a rack for a home or office with limited equipment, a half-rack or smaller may be the best option. Unless you have very small equipment, a 4-post rack should be used because it is designed to be mounted from both the front and back. If you're planning to install your rack in a server room or data center, it's best to overestimate the amount of space you'll require in case your company grows and your needs change.
Regardless of what size rack you determine is right for you, always make sure to consider your layout and limits first.

---
For more information or a quote, contact us here.