As Internet technology advances, new applications emerge, raising the bar on required bandwidth to maintain favorable consumer experiences to high-speed 100G Ethernet upgrades. This applies for metropolitan area networks, whose networks are more complex and meet elevated performance requirements through supporting high data rates and channel expansion.
Metropolitan area networks face many challenges when migrating to 100G, but there are some cutting-edge advanced technologies to support 100G metro networks.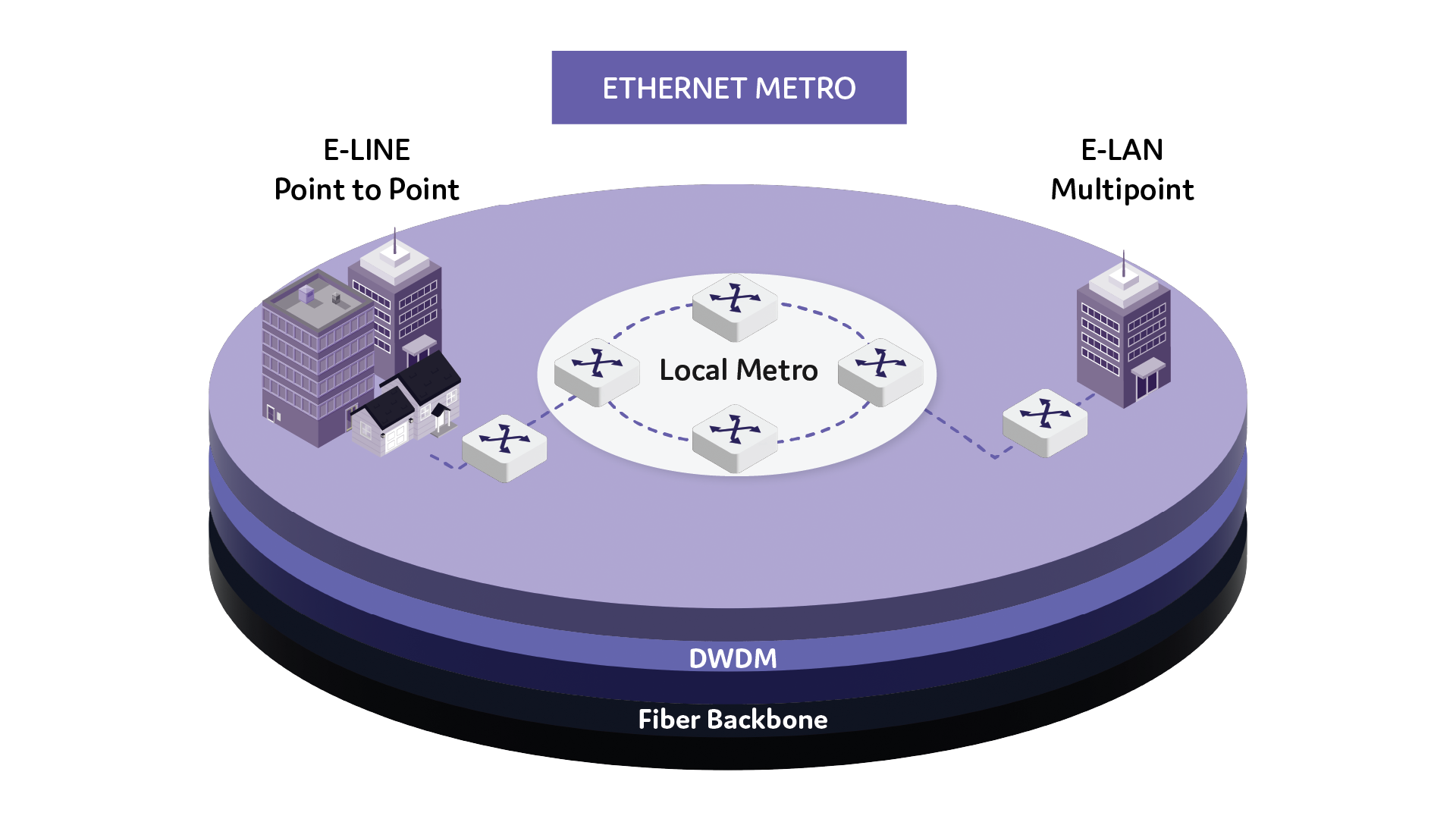 Requirements for 100G Metro Evolution
Existing 10G networks are rapidly becoming saturated as data traffic volume increases by 40% per year. While long-distance technology research seeks to avoid capacity constraints through the use of advanced optical components and fibers, metro networks have lagged behind the rest of the market in terms of adopting new technologies. The roadmap to 100G metro networks must include economic viability as well as increased space, power, and bandwidth efficiency.
100G Application Technologies
Depending on the application scenario, 100G networks may need an amplifier, dispersion compensation modules, and/or forward error correction (FEC) enabled transponder cards. The dense wavelength division multiplexing (DWDM) multiplexer/demultiplexers (mux/demux) is the core technology that provides a platform for adding channels to existing 10G channels with 100G upgrades.
To meet the high-capacity and long-distance transmission requirements of 100G metro networks, advanced DWDM technology and coherent optics are used. In addition, pulse amplitude modulation 4 (PAM4)—a fresh signal transmission technology—has been created to offer a fresh answer for 100G Ethernet connectivity in metropolitan area networks.
Dispersion Compensation Modules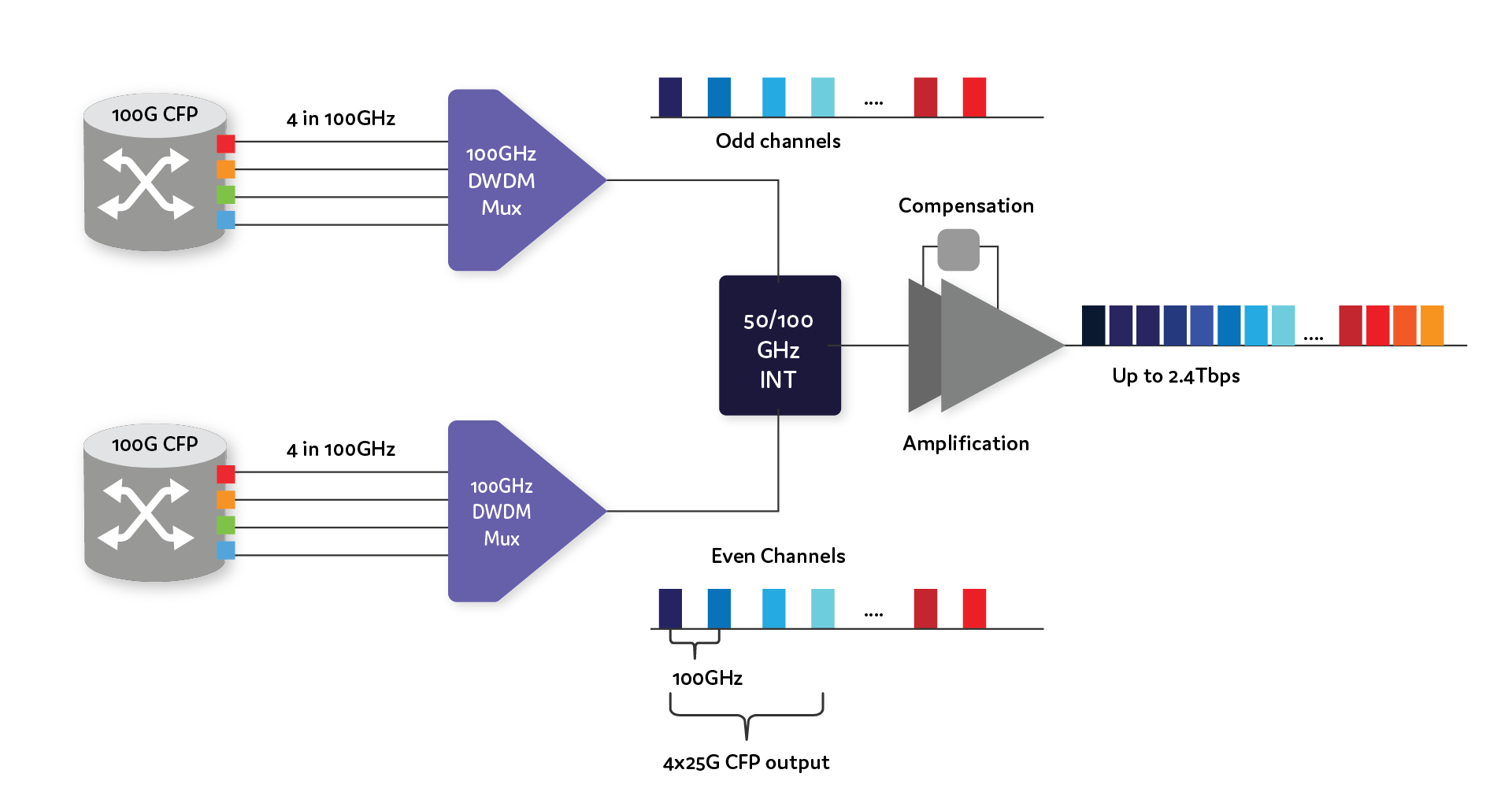 Coherent optics, particularly small pluggable CFP2 and CFP4 modules, have gained widespread attention and adoption for 100G metro networks due to their optimized performance and size. Higher-order modulation and coherent detection are key technologies in coherent optics. Additionally, digital signal processors (DSP) and FEC are critical for improving the transmission capability of 100G coherent optical communication systems. 100G coherent CFP modules offer low-cost electronic equalization of fiber impairments as well as extensive performance monitoring capabilities, allowing for simple installation and network management.
PAM4 Modulation


PAM4 is a signal transmission technology that employs four different signal levels, with each symbol period representing two bits of logic information (0, 1, 2, 3). It can boost transmission rates while decreasing signal loss, allowing for higher capacity and longer distance transmission.
Because of its simplicity and low power consumption, 100G PAM4 QSFP28 is a cost-effective solution for 100G metro networks based on this cutting-edge technology.

100G Product Recommendations
ProLabs provides 100G high-performance products that apply 100G technology to help customers upgrade their 100G networks.

The technologies mentioned above make it possible to transmit 100G over long distances in metropolitan areas more efficiently and with greater performance overhead. When choosing ProLabs for these, we can also help save on per-optic costs without compromising on quality.

Based on these different technologies, various 100G metro network solutions have been developed and continuous development of these technologies are required when evolving to 100G.
---
For more information about 100G metro networks, or a quote, contact us.
More articles