Download our free guides on High Density CWDM
Learn how HD CWDM can help you to cost-effectively maximize your fiber infrastructure - Download our 5 step guide now!

For a full overview click to download our HD CWDM brochure at the bottom of this page.
ProLabs new High Density CWDM transceivers can provide two times the circuit capacity over your existing CWDM infrastructure. By utilizing each channel individually for bidirectional transmission, you can leave existing infrastructure in place, only replacing transceivers at each output point.
This is ideal for expanding building & campus networks, carrier Ethernet and wireless backhaul/fronthaul - all using your existing core infrastructure.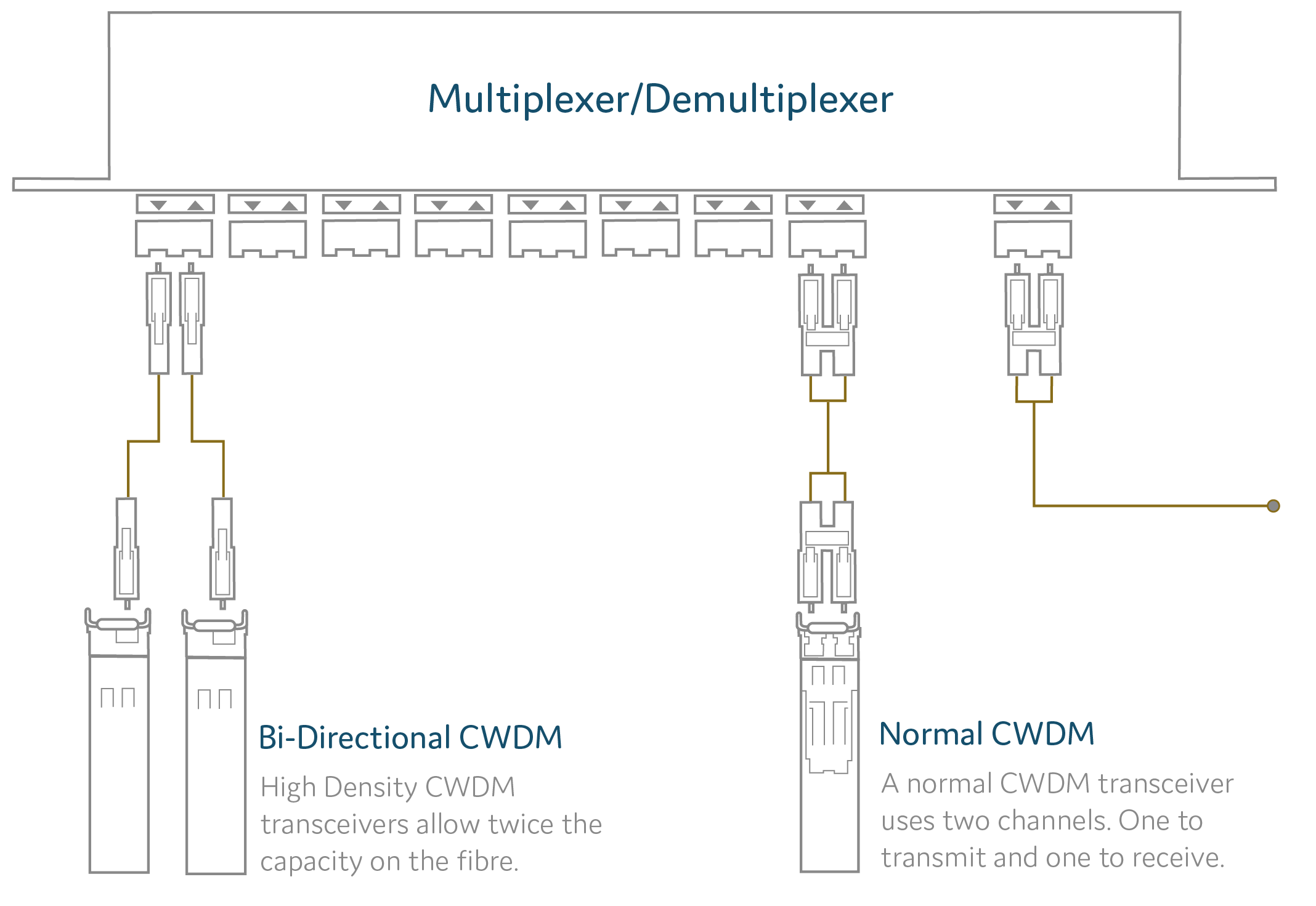 What is WDM?
Wave Division Multiplexing (often referred to as WDM for short), is when optical transmissions are sent at different wavelengths along the same fiber. The principle is like light through a prism - you mix your light at one end (multiplexing) and then un-mix them at the end (demultiplexing). The actual technology is more complicated than this, involving the ability to do this to single wavelengths along the transmission route.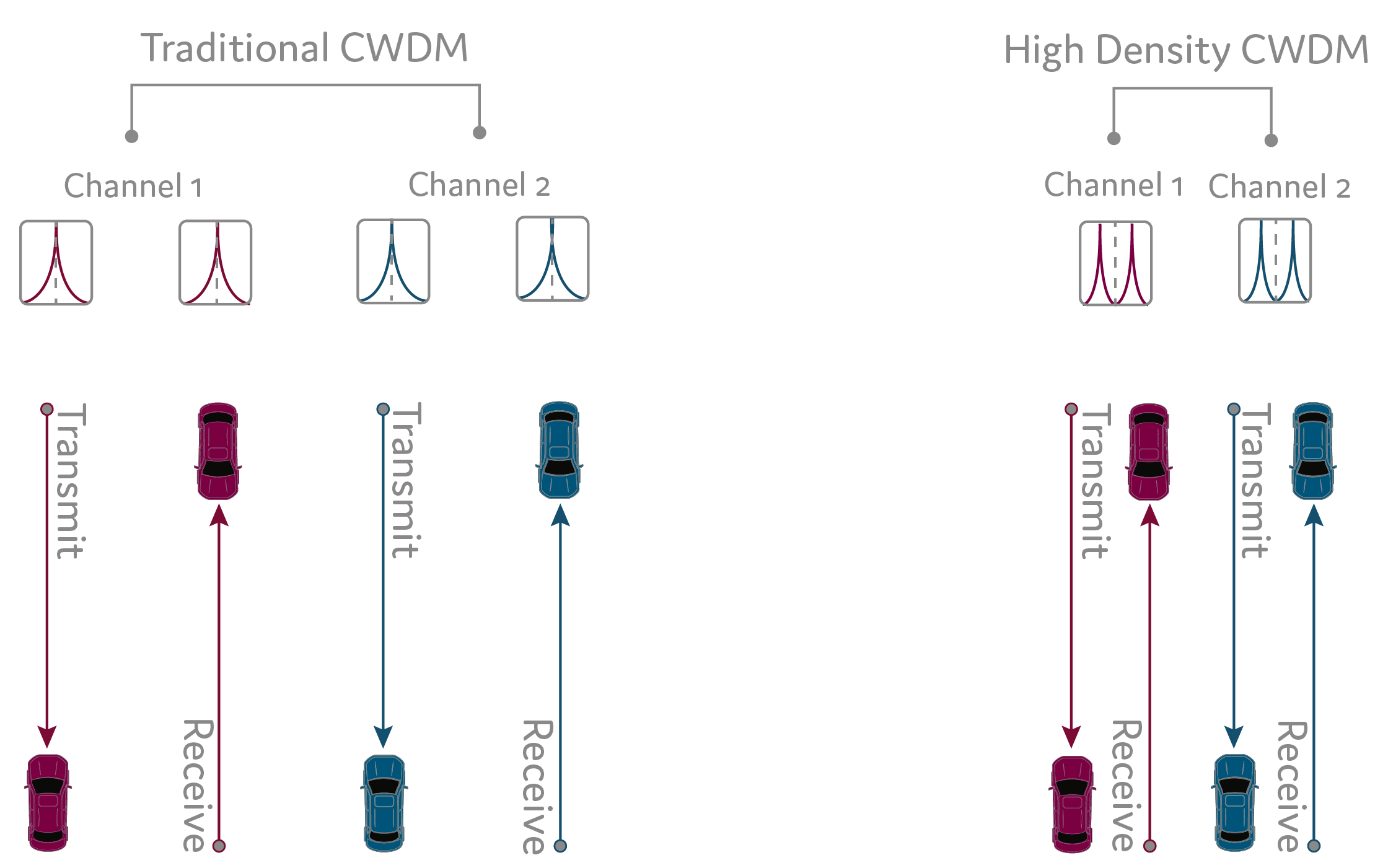 Why do we need HD CWDM?
The increasing requirement for new services to be deployed in a prompt, flexible, and cost-effective manner has driven the need for a new approach in fiber optic services. ProLabs High Density CWDM transceivers offer the capability to effectually double circuit capacity over existing CWDM infrastructure, reducing time and expense. Network operators can gain the benefits of overlaying new services on existing fiber optic networks without the capital investment associated with adding new fiber or purchasing new network equipment.
Product Features & Benefits
Doubles capacity of standard CWDM passive mux

Transmits full 1G, 2.5G, & 10G circuit bidirectionally over single CWDM wavelength

Supports for the entire network

Ethernet, CPRI, FC, and SONET protocols
Carrier/Metro Ethernet
Wireless
Campus

Industrial Temperature Support

Industrial Operating Temperature ~ -40C to +85C

Compatible with current fiber infrastructure, including passives!

Grow the number of circuits by up to 2x
Increase CWDM capacity – up to 36 Channels

Multi-Protocol Support

SONET, Fibre Channel, Ethernet

Maximize and extend the life of existing fiber infrastructure

Defer capital investment in new technologies
Learn more about how high-density CWDM can benefit your networks, contact us today.
Download High Density CWDM Overview