Technology is constantly developing and as 200G & 400G are becoming ever present in our networks and infrastructure, ProLabs Technology Solutions Expert Ambroise Thirion explains what, when and how to prepare for 200G and 400G, as well as an overview of flavours and applications.
These are not new technologies - however for many businesses it is still a future deployment or infrastructure upgrade. Some of the large DCs are now upgrading to 200G while another scenario is to wait for a mature technology and pricing for a direct deployment with 400G. Following the chipset mas production status, 200G real deployment will start in 2019, while 400G is not expected before 2020.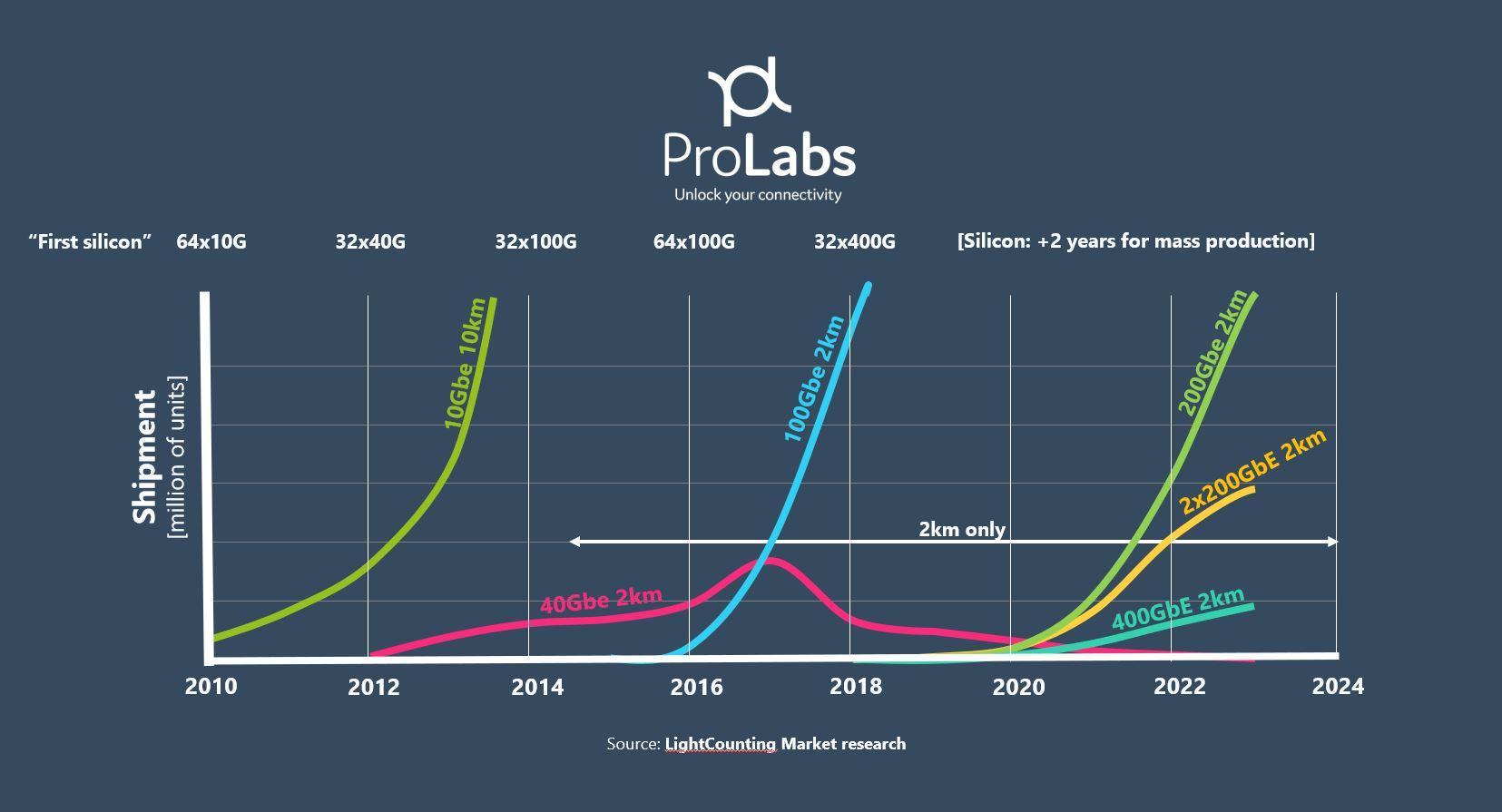 The 200G will be available on QSFP56 and QSDP28-DD, while 400G will be available on QSFP56-DD, OSFP and CFP8.
The 400G QSFP56-DD, also called QSFP-DD is presumed to be the key adopted form factor for the access and intra-DC while CFP8 will be used for DCI (DataCentre Interconnect)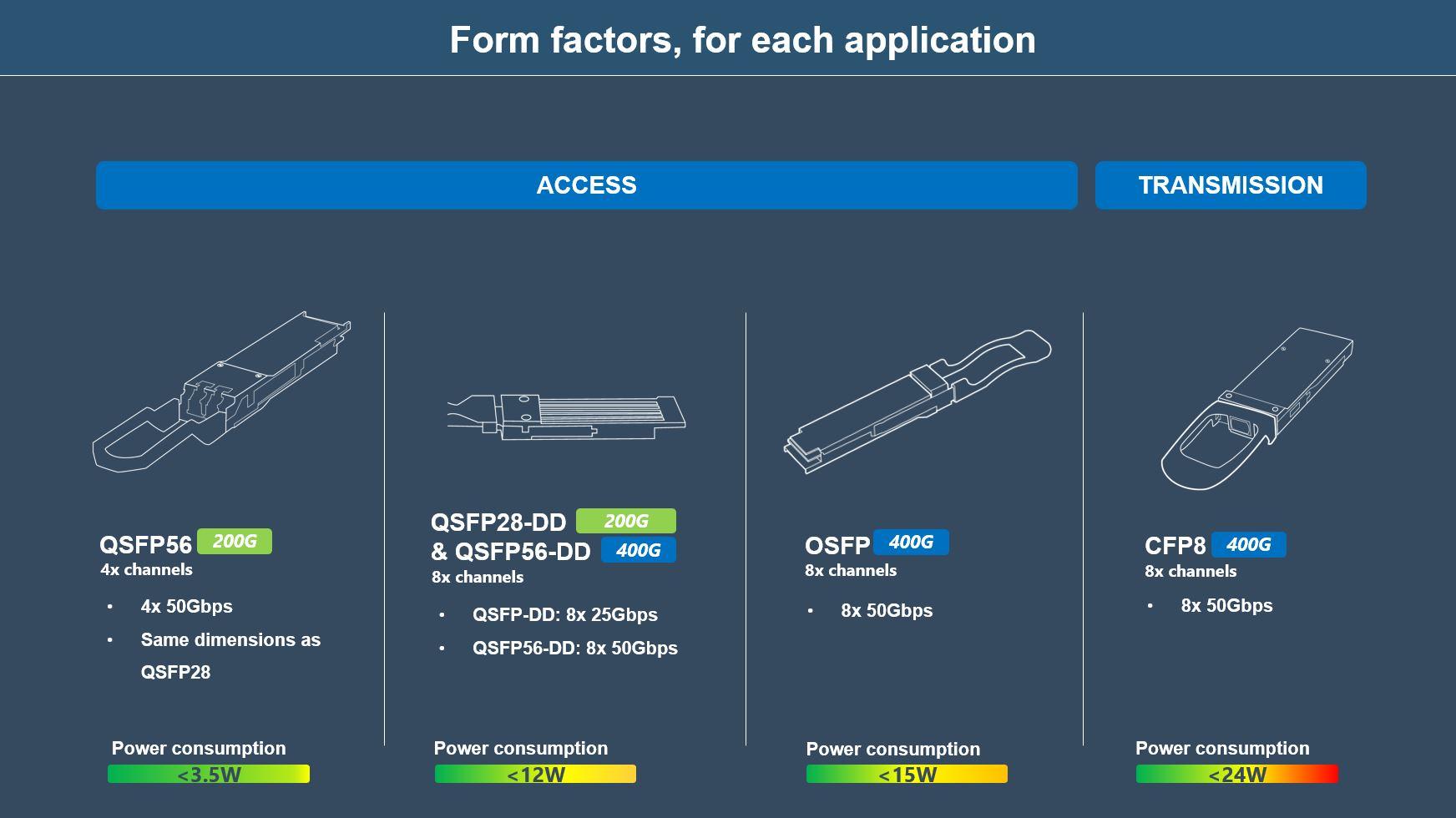 ProLabs will be introducing 2 key technologies: PAM4 and Gearbox, and 3 new form factors: QSFP56, QSFP-DD and OSFP to support our customers - please contact us for more information using the form below.
Contact our global sales team for further information