If a network fails, how can the fault be identified quickly and without causing major infrastructure disruption and time?
For fiber laid in locations such as rural communities and remote unmanaged locations, this can be an issue.
Your network is the underlying fabric of every service, every application, every transaction, it connects people and businesses to the world, but the health of any network depends on its infrastructure and management.
ProLabs' EON-NSV-OTDR solution quickly locates any faults or issues within optical fiber networks by measuring the characteristics of the fibers.
ProLabs' EON-NSV-OTDR is a cost-effective device specifically designed to allow for not just OTDR testing of the underlying optical circuit, but also the Layer-2 and Layer-3 services that may be running over it. Operating with both Layer-2 and Layer-3 addressing, ProLabs' EON-NSV-OTDR contains custom hardware for the generation of test traffic, loop-back (by packet-level Source/Destination address swapping) and analysis, to industry-standard test profiles including RFC 2544, ITU-T Y.1564 and RFC-5357 (TWAMP)
ProLabs' EON-NSV-OTDR can be configured to provide real-time monitoring of jitter and latency between the desired end-points in the network and should pre-defined 'Service Level Agreement' criteria fail to be met, can send SNMP alarms to one or more Management stations.
By deploying ProLabs' cost-effective EON-NSV-OTDR family devices, standard tests such as RFC2544 and/or ITU-T Y.1564 can be instigated at any time between different segments of the WAN, with the results monitored remotely at the Network Operations Centre (NOC). ProLabs' EON-NSV-OTDR generates both Layer-2 (Ethernet MAC addressed) and/or Layer-3 (IP) test traffic and can also perform line-rate Source/Destination Address swapping loop-back, via ProLabs' custom Service Assurance hardware.
The ProLabs Promise
Availability
Interoperability
Support
Quality
Warranty
Value
Key Benefits
ProLabs' EON-NSV-OTDR detects, locates and reports optical faults and reflections;
Locates, stores and reports the number of faults and reflections detected
Calculates distances to the faults
Reports the distances to the furthest fault (by default)
Sense mode causes the Micro-OTDR to run – which can identify;

Intermittent problems
Issues waiting to happen
Intrusion attempts
Other abnormal activities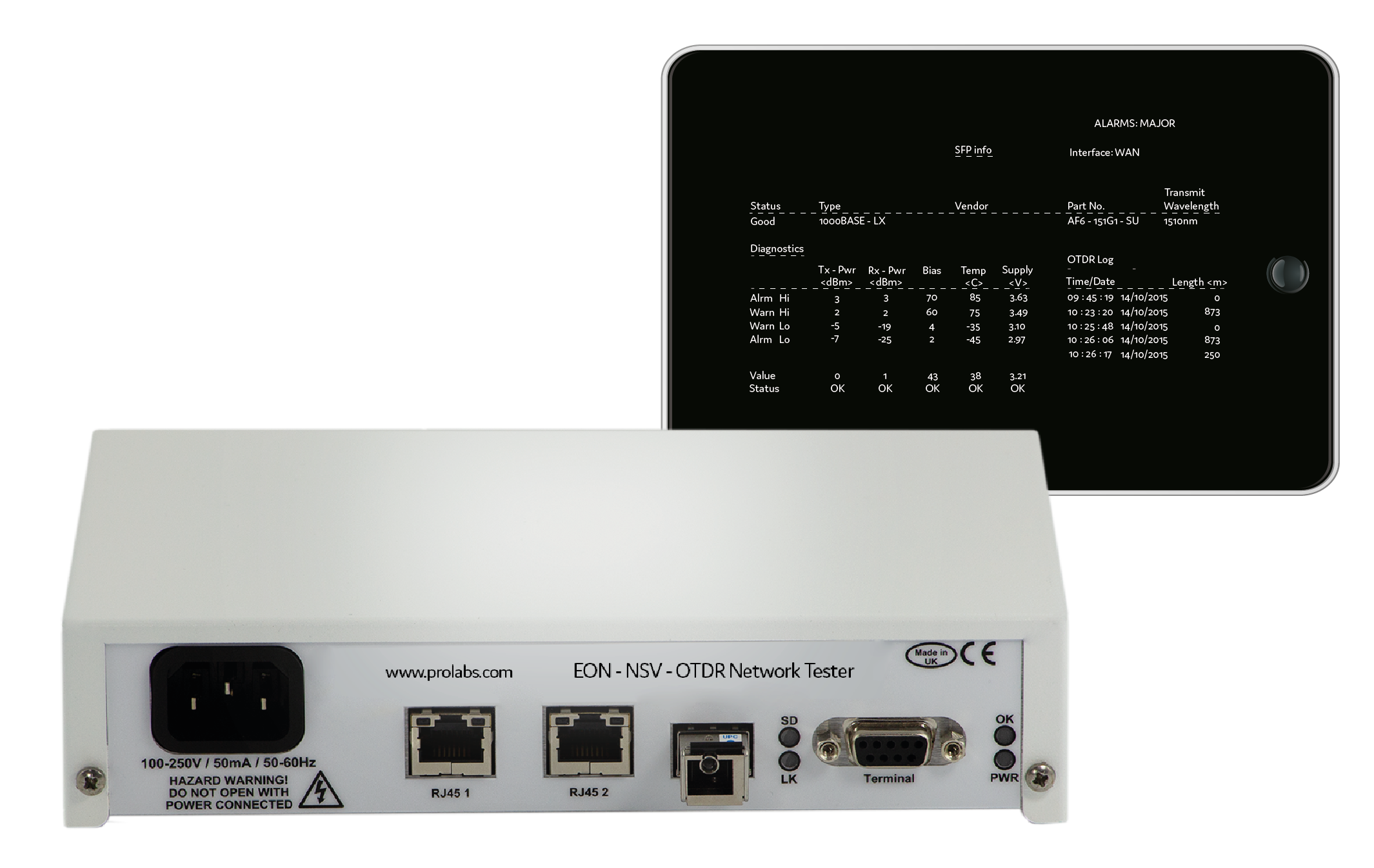 Layer-2/Layer-3 Circuit and Service validation and verification functionality
In addition to the OTDR capabilities, ProLabs' EON-NSV-OTDR incorporates an embedded test packet generator and delay analyzer which is accurate to micro-second resolution. The feature set includes;
ITU-T Y.1564 and RFC2544 circuit/service testing & validation capabilities
Port & service-level loopbacks
In-service performance monitoring
Delay and delay variation monitoring via ITU-T Y.1731 and TWAMP/TWAMP-lite (RFC-5357)
Statistics can be gathered on a per-port & per-service basis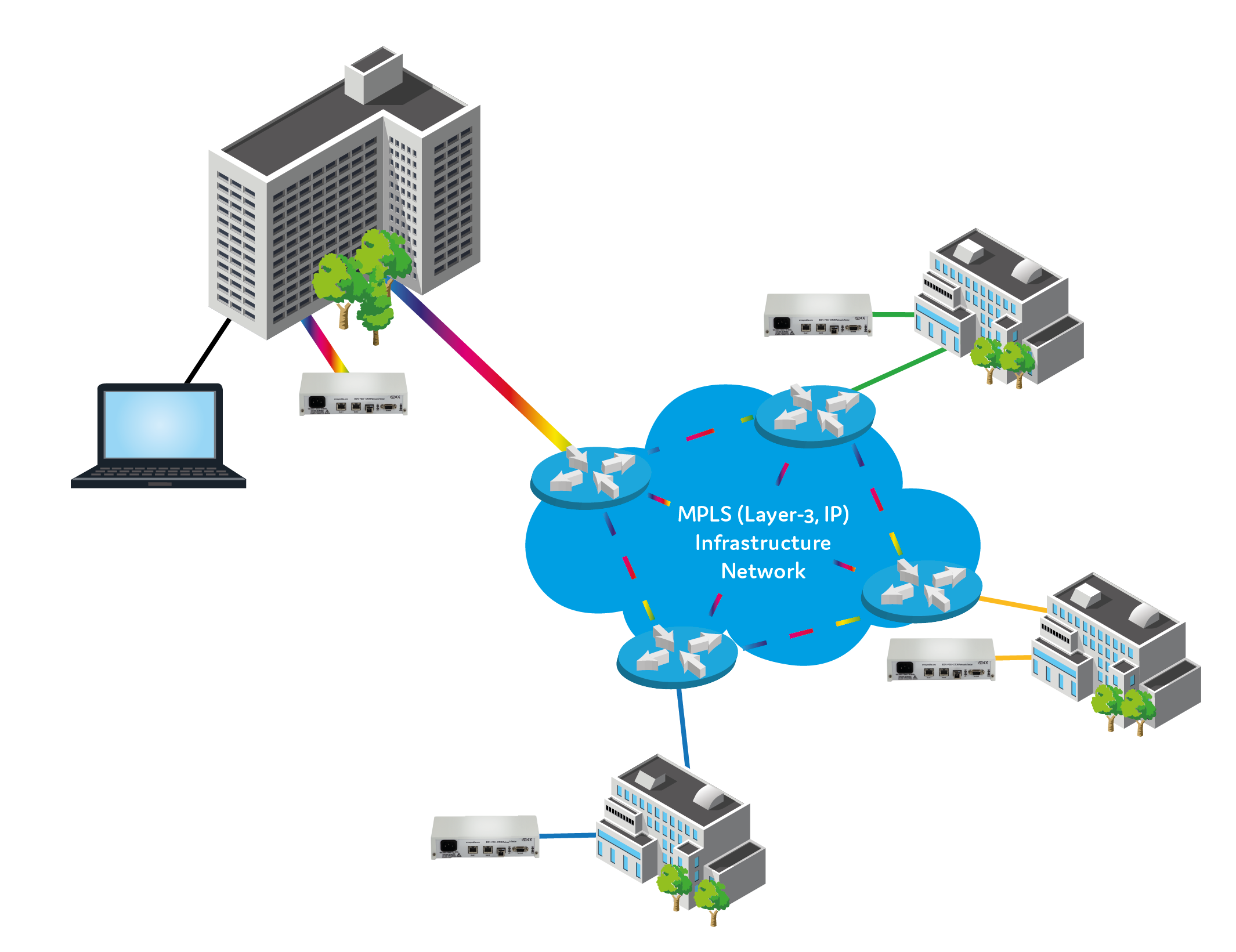 Contact our global sales team for further information or get a quote here
Contact us now
Download OTDR Brochure UK A4 Digital