Enable borderless connectivity for your network.
Obtain the ability to seamlessly connect Cisco to Arista, Dell to Juniper, and any other mixes of OEM configurations. ProLabs' unique multi-coded products create borderless connectivity. Gain huge cost savings and inventory efficiency by coding multiple vendors onto ONE single transceiver, also available in DACs and AOCs.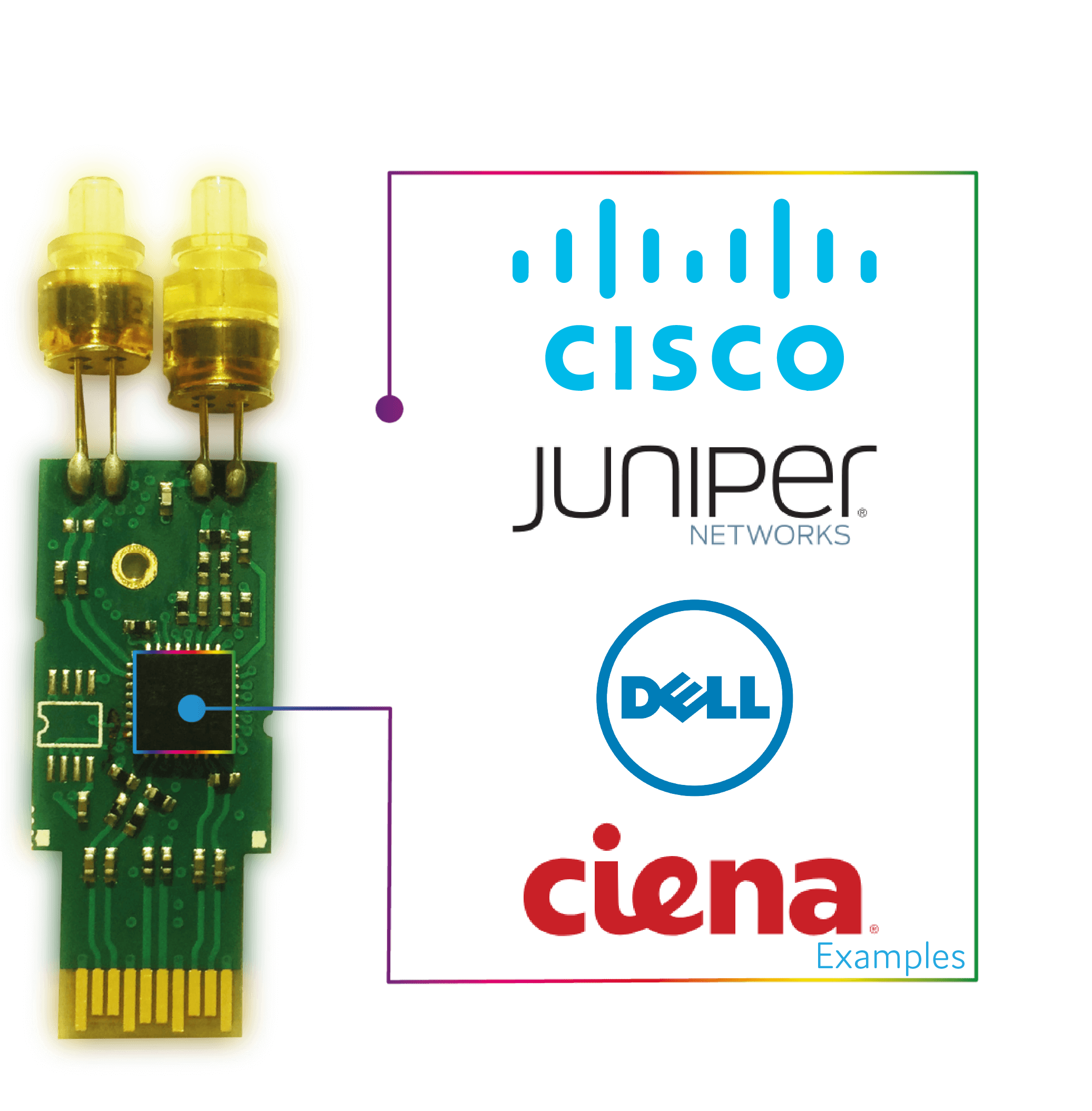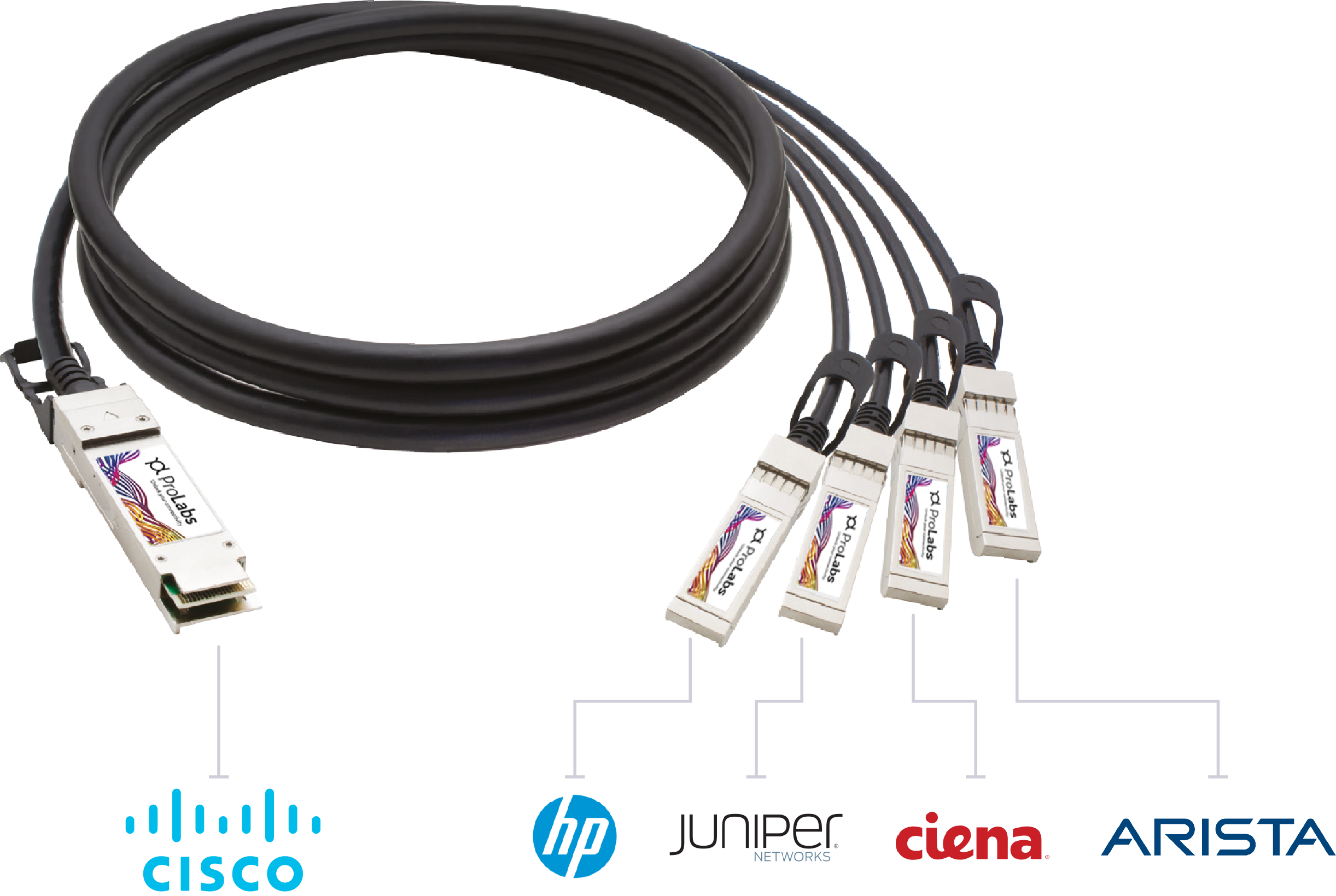 The benefits of our universal transceiver:

A single device will deliver interoperability between multiple OEMs.
A reduction in the total cost of ownership, as well as minimizing inventory holding
Simplicity: buying 85% fewer SKUs in some cases.
Cost savings of up to 70% compared to OEM brands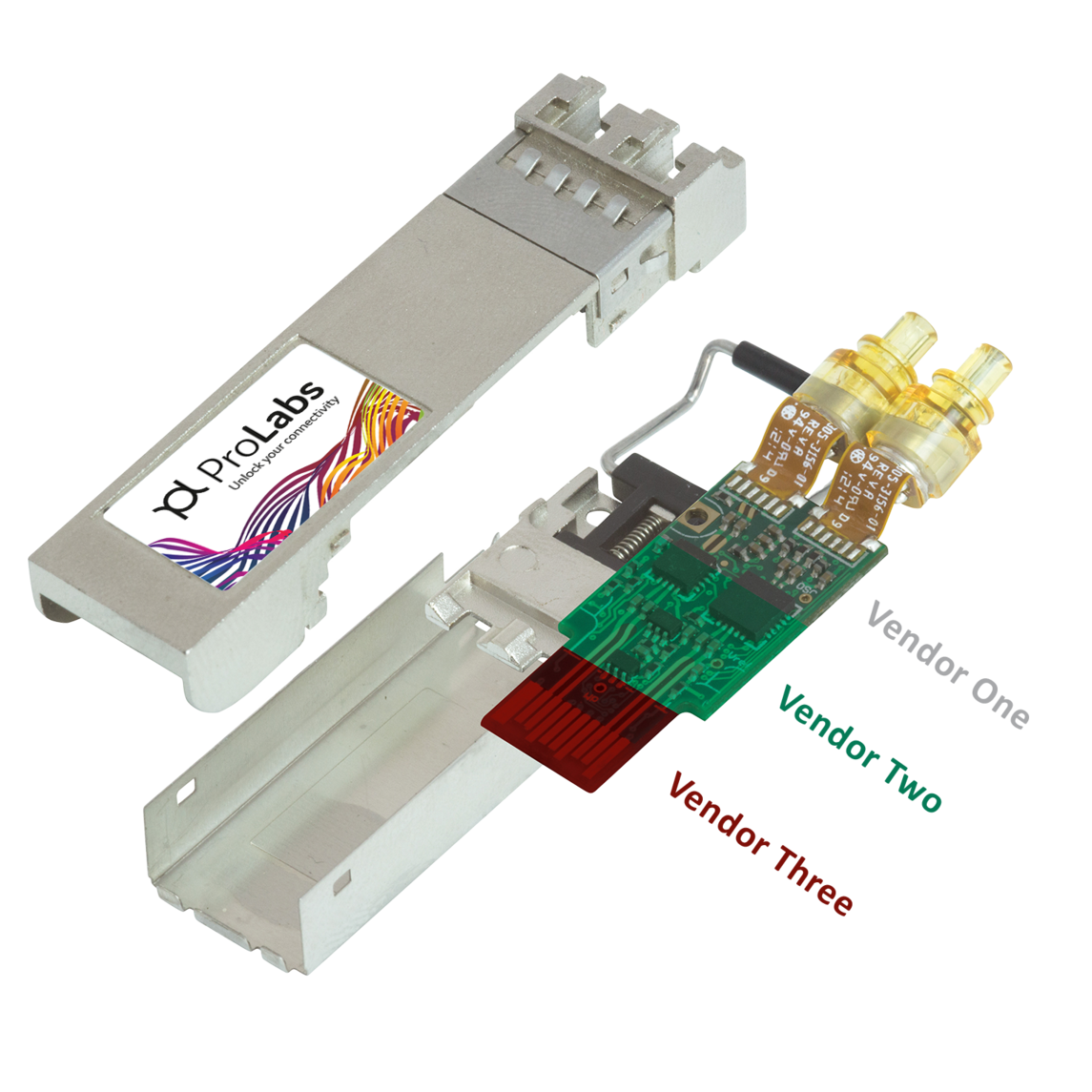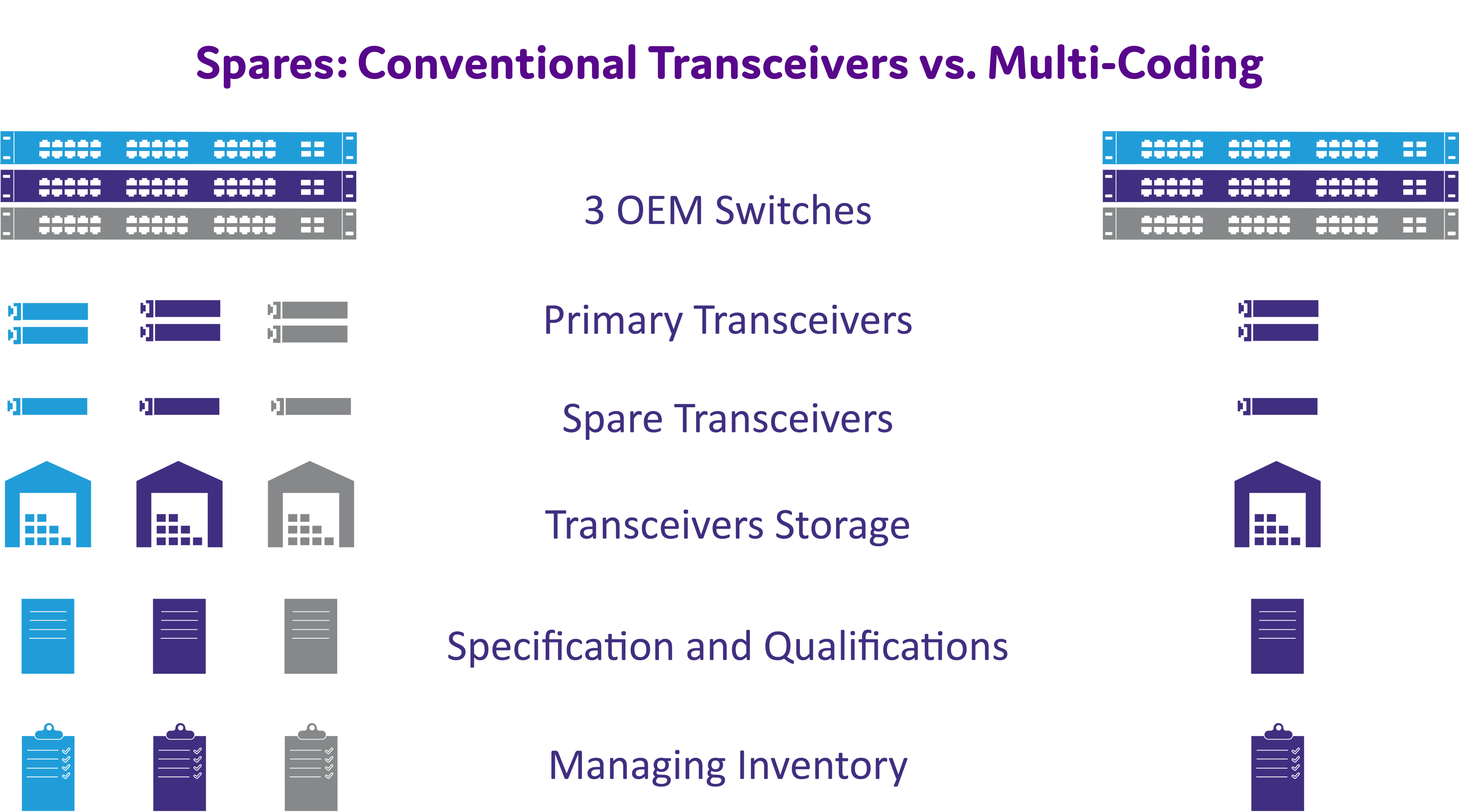 View all products or contact our global sales team for further information.