Discovering the truth behind PON Interoperability and Compatibility - NG-PON2 Explained
By 2020, the global downstream demands (getting data from the Internet to your home/devices) is estimated at almost 8,000 Mbyte per day and the estimate for daily upstream (moving data from your home/devices) will be over 3,000 MByte per day ¹. This growing need for higher speeds and instant, reliable services are all leading to pressure on Telecoms companies to improve networks and services.
What is NG-PON2?
Next-Generation Passive Optical Network 2 (NG-PON2) is the latest tool to enable wireline and wireless networks to leverage existing PON infrastructure to meet the insatiable need for bandwidth. Preparing for NG PON2 deployments can be complex and requires end to end network planning, and can also involve customer becoming disappointed with their chosen OEM platform.
How can ProLabs support your network evolution?
With OEM quality optics and in-house industry experts, ProLabs is your trusted partner for optics from the network backbone to the customer premises. ProLabs wide range of PON products stretch from 100G backbone, PON OLT and ONU optics. ProLabs new range of Next Gen PON optics and coexistence elements offer Service Providers an unrivaled portfolio of options to ensure a fast and trouble free service deployment.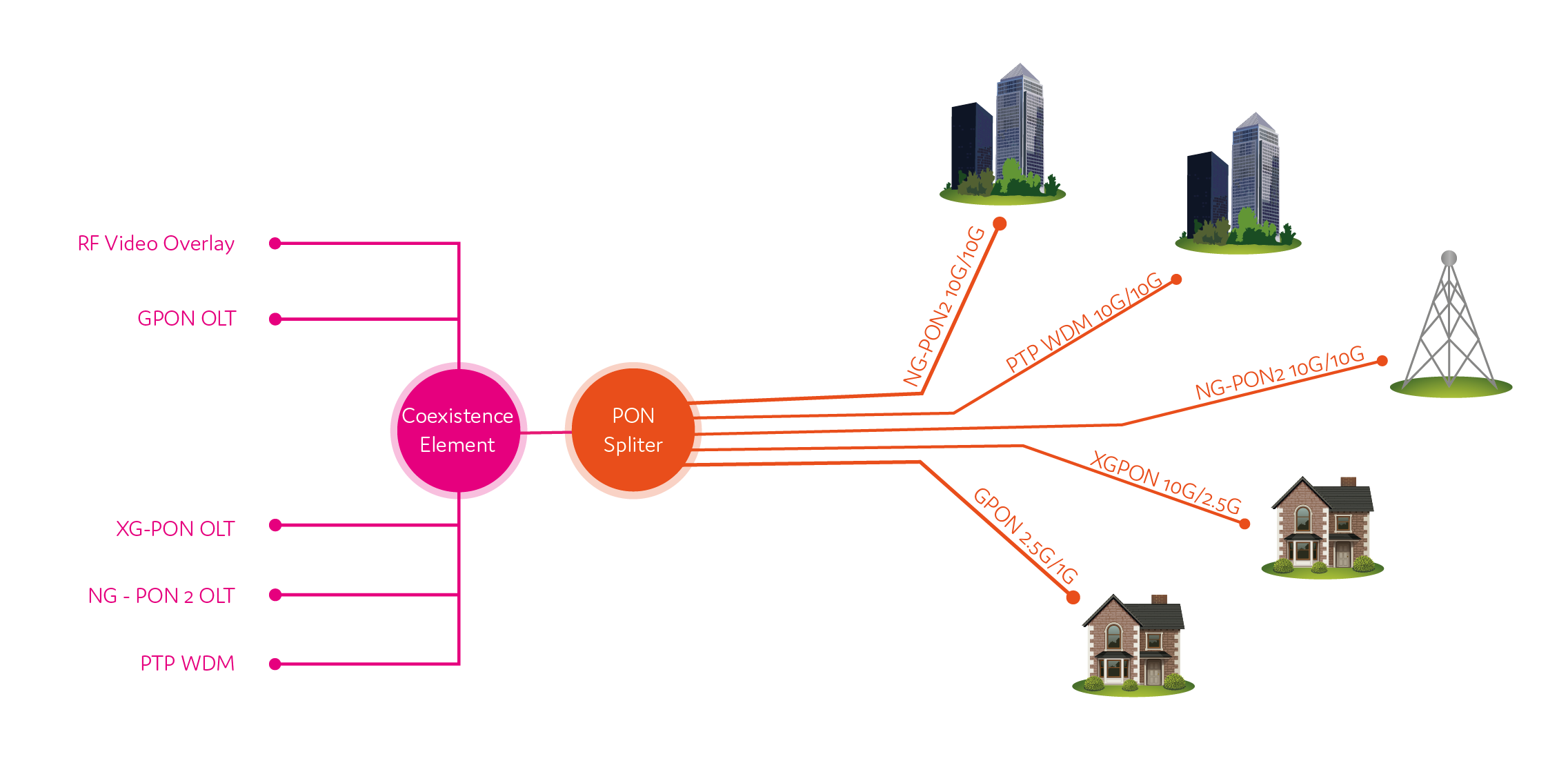 The ProLabs Promise
Availability
Interoperability
Support
Quality
Warranty
Value
Download Discovering the truth behind PON interoperability and Compatibility