Tunable DWDM technology is based on the principle that tunable transceiver can be flexibly reprogrammed to receive whichever channel signals you need regardless of its current channel specifications. It operates by taking advantage of the existing physical layer facilities and performing signal processing within the radio band. By adopting tunable DWDM technology in various form factors such as 1G, 10G SFP+, XFP, and 25G SFP28, users can benefit from an increasingly abundant and affordable to deploy data infrastructure. Using tunable DWDM transceivers enables networks to adapt to changes more quickly and with fewer spare parts.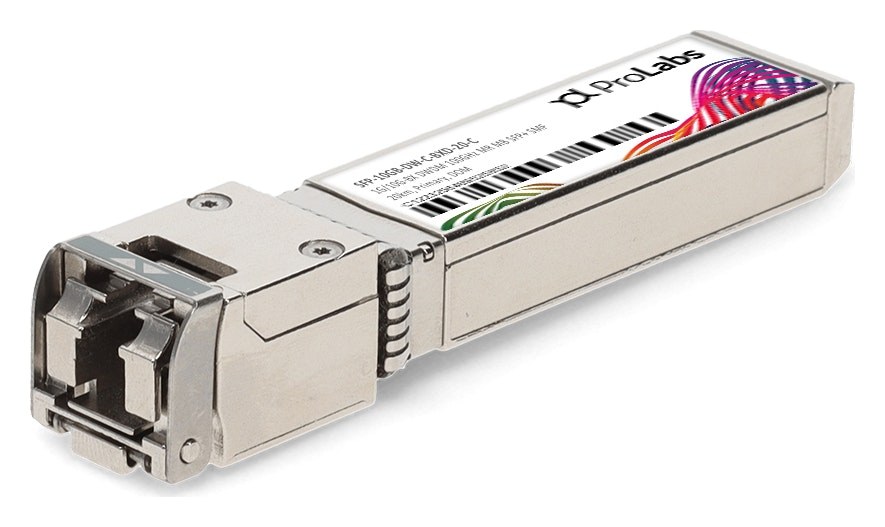 Tunable vs. Fixed-Wavelength Optics
Wavelength Adaption
The wavelength is fixed when DWDM is designed, so each module can only be used at the required network node. For example, you can only connect an SFP+ transceiver with C21 wavelength to the port of C21 wavelength. With the tunable SFP+, network operators can use DWDM to connect any ports on the same MUX through fiber cables, since the transceiver can be tuned to adapt to different wavelengths.
A Reduction of Inventory
Fixed DWDM optical modules are traditionally deployed in networks that require little channel change or addition to avoid unnecessary replacements. This often requires stocking each channel your network requires, reducing flexibility by tying up the budget in a lesser spare quantity. When you need more wavelength flexibility, tunable DWDM optical transceivers can serve as an excellent spare unit since they can be modified to fit any need on the fly. It's far more cost-effective and timely to tune an optic from stock as needed instead of stocking up to 40 different channel transceivers.
Long-term Benefits
While the cost of a fixed-wavelength transceiver is lower than that of a tunable DWDM module, the long-term effects are that ProLabs' tunable optics will likely save money and benefit your business costs greatly. A 10G DWDM system with hundreds of nodes that use different wavelengths requires a large variety of backup SFP+ transceivers to avoid downtime, in turn increasing operating costs. When tunable optics are used in place of fixed-wavelength SFP+ transceivers, network operators benefit from reduced on-hand inventory, also making it easier to accommodate changing network demands.