Introduction to 25G Ethernet
25G Ethernet is passing 40G Ethernet as the go-to solution for faster, more efficient networks. The 25G standard was the first to be introduced at inception with the smallest form factor pluggable module, the SFP / SFP+. They never needed to be reduced in size as technology advanced, and are backwards compatible with SFP switch ports.
The single lane 25G architecture enabled re-use of the proven 1G and 10G SFP form factor pluggable modules for either copper or fiber links. The optical module for 25G Ethernet is referred to as SFP28 because it has one lane that runs at 28Gbps. The QSFP28 (Q stands for quad) and supports 100G of throughput. It has 4 lanes of 25G each that can be used for a 100G connection between a single server port and a single switch port. The design of 40G Ethernet is not space, power or cost-effective for wide scale data center deployment when compared to 25G designs.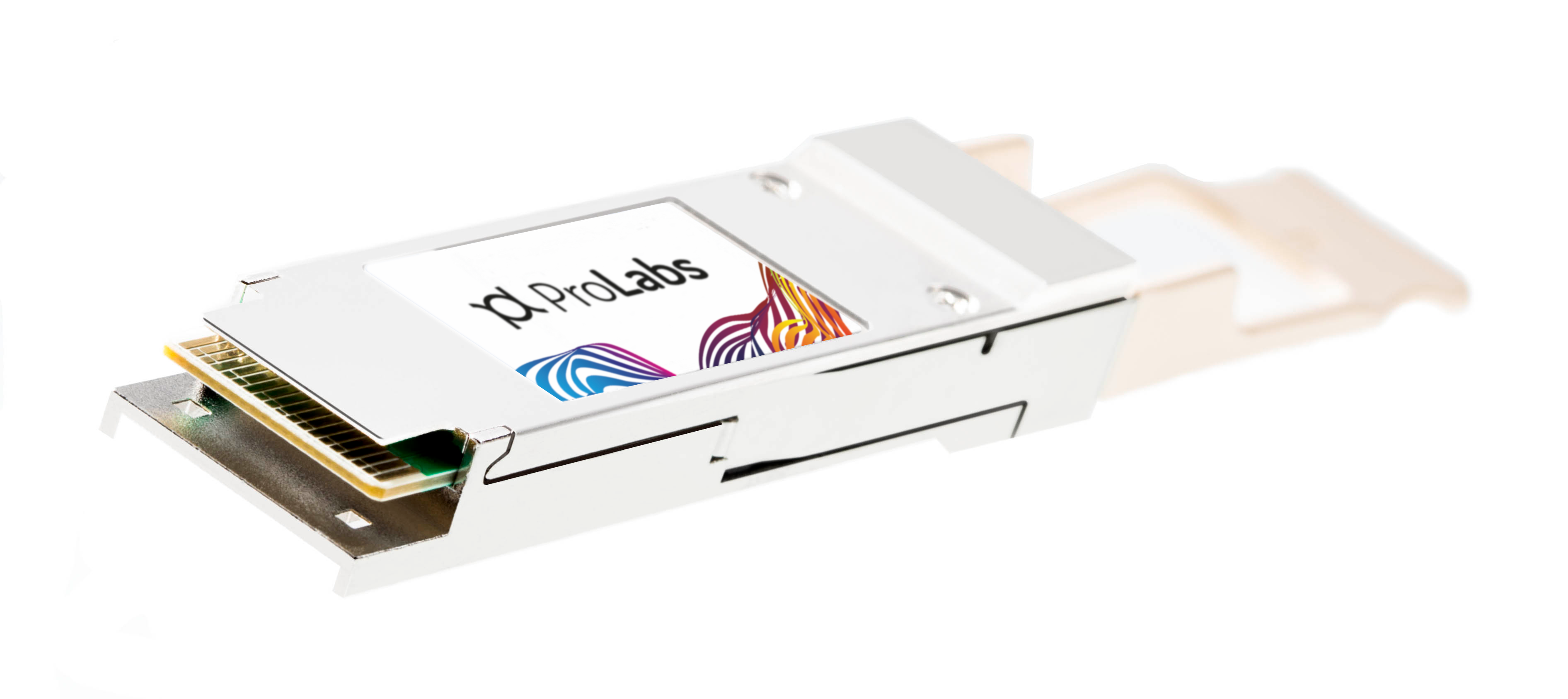 Applications
Today, the drivers of 25G Ethernet are data center interconnect for servers, storage and switches as well as 5G front and midhaul applications. The SFP28 optical module is the foundation for 25G and comes in standard unidirectional design, for separate transmit signal (Tx) fiber and corresponding receiver (Rx) strands as well as BiDi designs where a single strand carries both the TX and RX signal. This makes 25G available for Point-to-Point and Point-to-Multipoint networks where fiber may be constrained. They can be used as gray optics or within PON or optical Ethernet networks using DWDM or CWDM. There are also 25G optical modules that support the extended temperature ranges needed for industrial applications.
Advantages
Networks designed with 25G Ethernet optics are more efficient for greenfield networks or for upgrading existing networks, advantages include:

Lower power consumption than connectivity using 40G
Higher switch face plate density
Greater throughput
Lower cost per bit transmitted
Efficient migration to 100G server connections
Reuse of existing server to switch cabling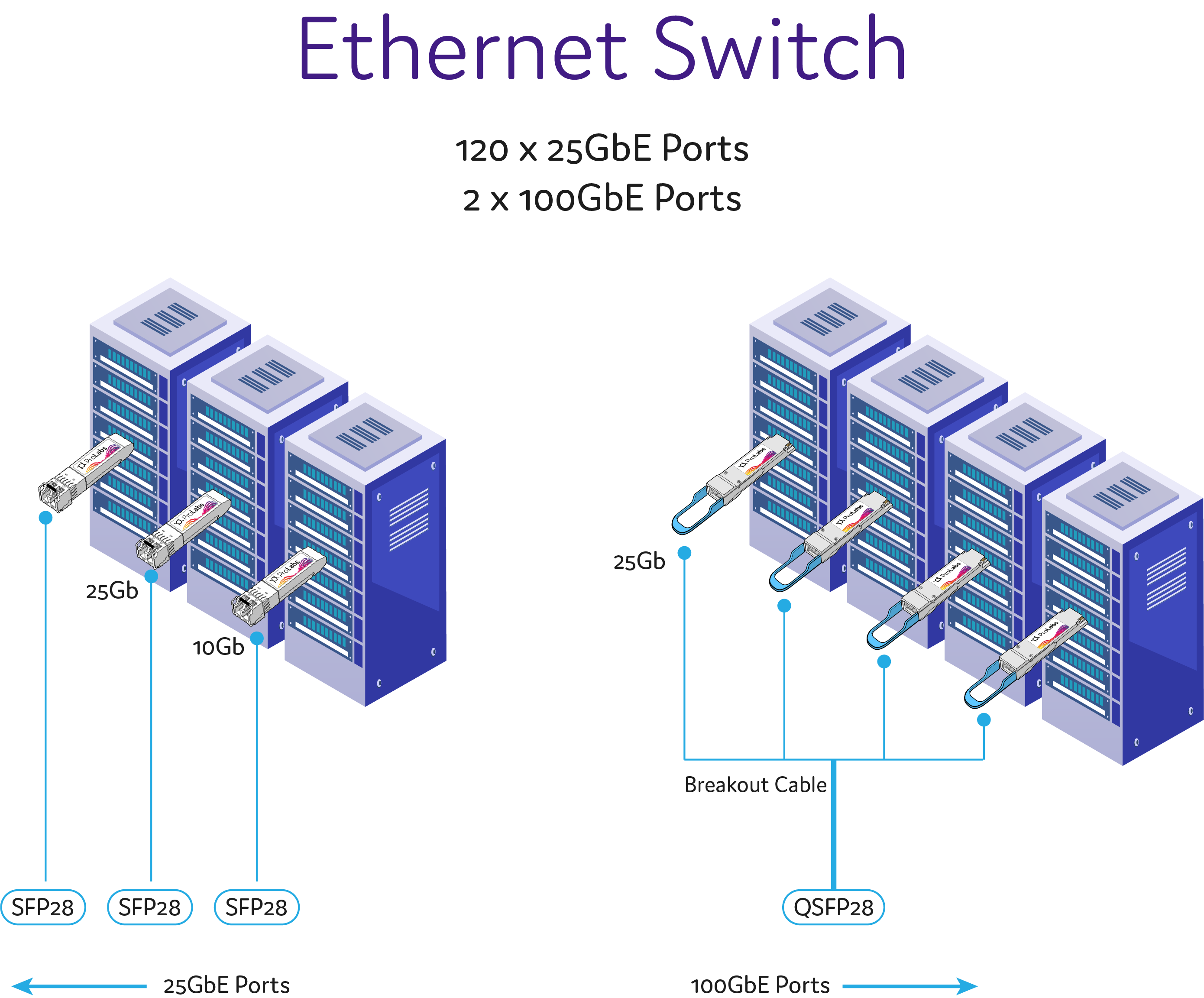 Cable Infrastructure
An important part of the 25G compatibility story includes the cables that connect the optics. Reuse of existing data center cable infrastructure saves CapEx and enables straightforward upgrade from 10G and 40G connections. Cables for 25G have been specified by the IEEE and multi-source agreements for top-of-rack and end-of-row applications. The most commonly deployed are the twinax copper direct attach cable with a reach of 5 meters and the active optical cable that reaches 100 meters.

25G Benefits
The ecosystem for 25G includes optical modules, cables, switch ports and NICs. Careful definition by standards bodies means 25G is lower-power and backwards compatible with existing data center infrastructure while seamlessly matching 100G and higher architectures. There are currently 25G optical modules for most existing and upcoming applications and network architectures. ProLabs specializes in 25G solutions for customers building new networks or upgrading existing installations.
ProLabs new 25G transceivers build bridges for 5G at any distance.