Research by Analysys Mason shows that $10.1 billion was invested in 5G during 2020 and GSMA Intelligence projects that 75% of all telco Capex will go to 5G from 2020 through to 2025.
Service providers are investing in 5G as it will deliver speeds approaching 10 gigabits per second. That is 600 times faster than standard 4G speeds, and more than 10 times faster than some residential fiber offerings.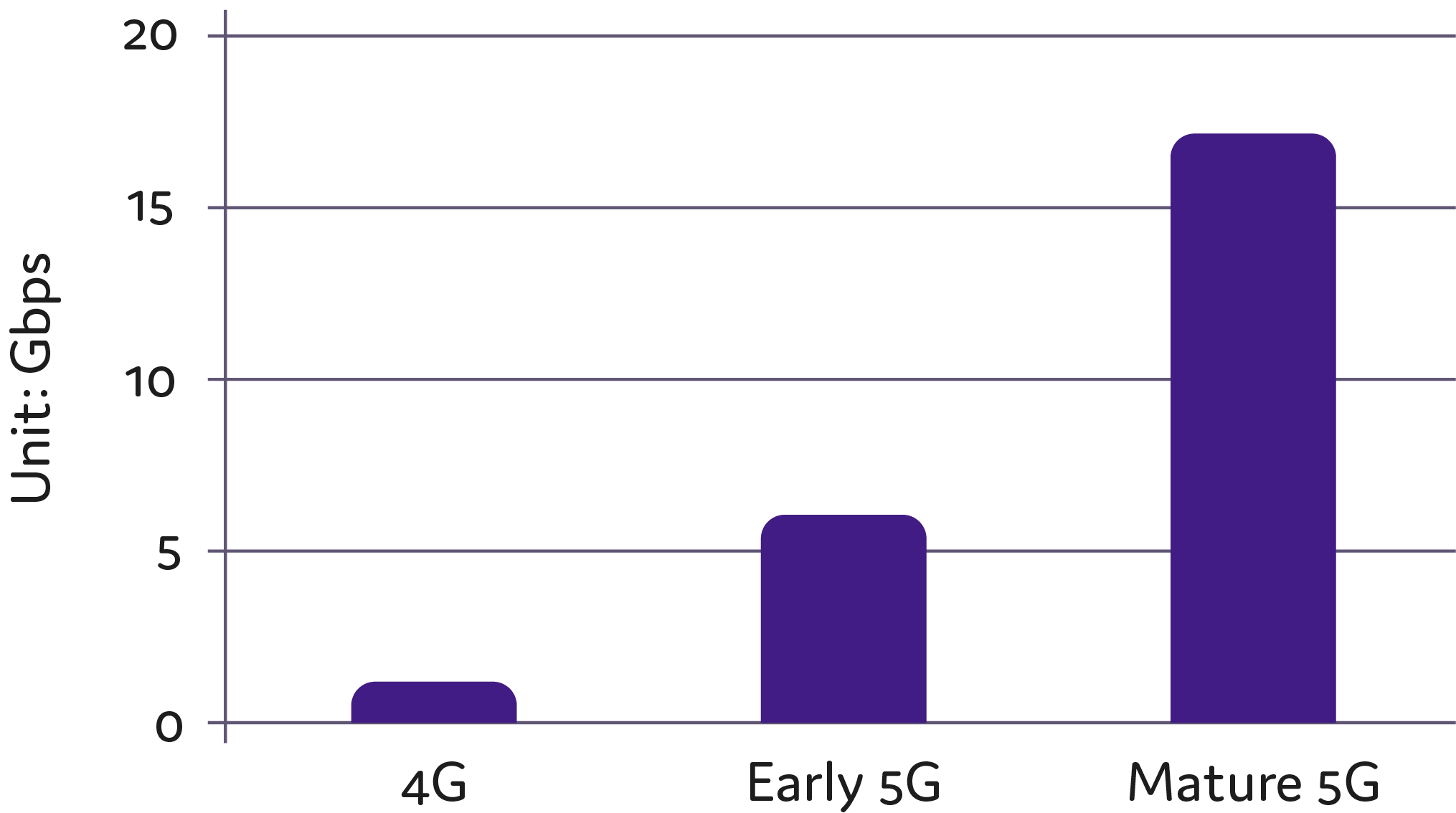 When you look at the 5G networks needed to deliver that speed from the mobile antenna to your phone you find that fiber optics has replaced copper for almost all links. In other words, 5G networks are really fiber optic networks with a short wireless connection at the end.

The familiar giant mobile towers offer wide coverage for 3G and 4G mobile networks. However, to achieve the highest 5G speeds requires vastly more radio antennas much closer to the customer, some are even collocated in street lighting fixtures. This will require millions of new mobile antenna locations. Almost all of them will be connected by fiber:

● Data rates to individual cell sites will typically vary between 25G and go as high as 200G.
● Transmission distances will vary from a few meters, up to a few dozen kilometers.
● 5G infrastructure will predominately use the SFP+, SFP28 and QSFP28 optical form factors.
● Latency will become an important component of optical links on mobile networks.
● Power consumption will be an important metric.
● Unique filters will be used for bandwidth, fiber exhaust, and "network slicing".

● CWDM, DWDM optics and PON will be used in many networks.

● Aggregating cell signals will require higher optical component density and higher data rates.

● Optics will become an increasingly larger proportion of 5G Capex.
As mobile technology evolves mobile radio components are being disaggregated for functional and economic efficiency. This is creating the need for novel optical links between the mobile antenna and aggregation points within the network. Three architectures have emerged to support this disaggregation. Briefly, these are:

● Front-haul – transport from the antenna to the distributed unit.

● Mid-haul – transport from the distributed unit to the central unit.

● Back-haul – transport from the central unit to the 5G core or Evolved Packet Core.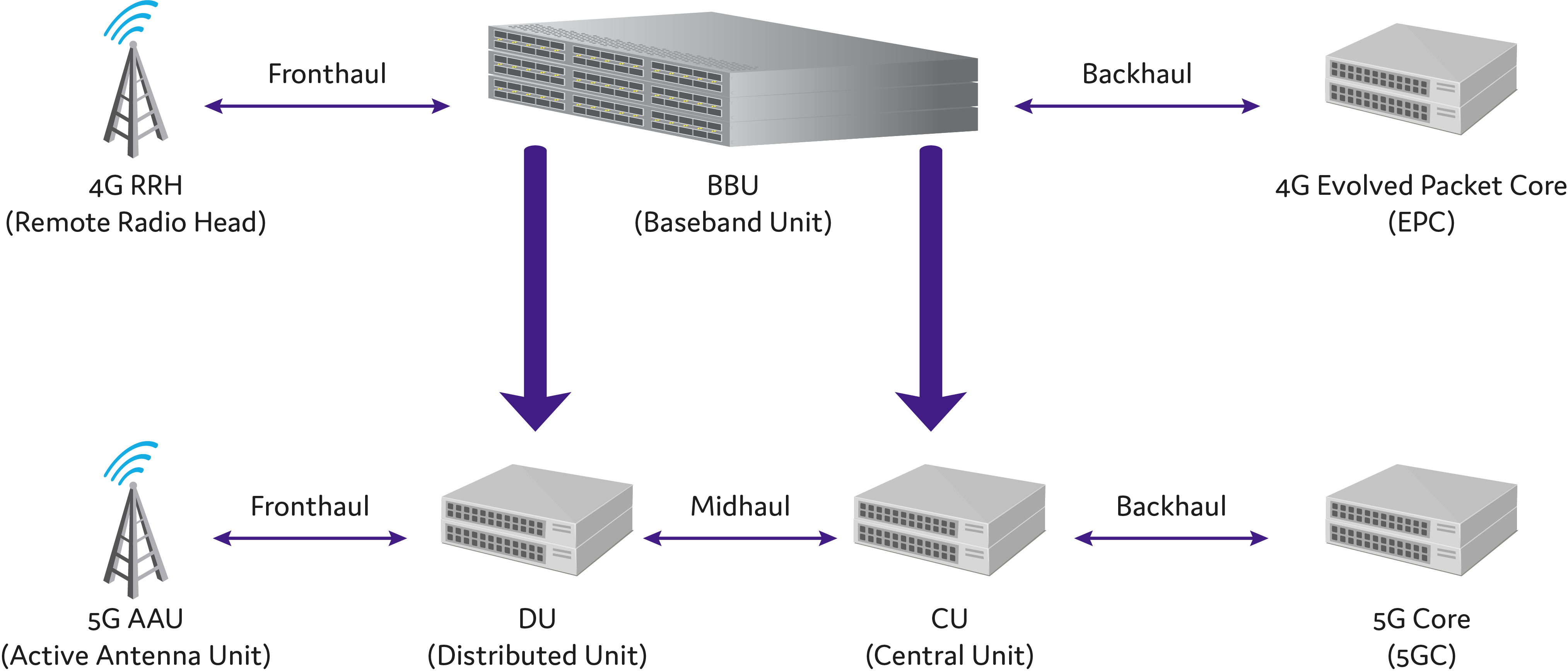 Each of these architectures has unique optical performance requirements. ProLabs has the wide inventory and specific expertise to supply optical transceivers for each of these architectures and to meet the performance requirements of the 5G mobile network environments.
Whether you are evolving an existing 4G/LTE network or building a new 5G system, ProLabs can help you with a wide range of options to meet your specific requirements. For lower speed links see our inventory of SFP+ and SFP28 transceivers. With higher speed aggregation into switches, routers we offer QSFP+ QSFP28 transceivers that are compatibility tested across a wide range of manufacturers.