The beginning of a new year may bring with it resolutions to live a healthier lifestyle, to spend more time with family or to take up a new hobby. For our industry, the resolution may be that 2020 is the year that 400G moves out of the lab and into mass production!
ProLabs has been tracking trends in 400G to understand how transceiver technology will impact our customers. The development of 400G has followed a similar path of 100G adoption. The adoption of the QSFP28 form factor drove the adoption of 100G by offering high density and lower power consumption in comparison to other technologies on the market. Early name brand and white box OEM entrants are deploying the QSFP56-DD (or QSFP-DD) form factor in first generation switch models. In addition to the common QSFP transceiver footprint, the QSFP-DD also exhibits a relatively lower power consumption in comparison to other 400G transceiver technologies.
Below is a video highlighting part 1 of 2 on what you need to know about 400G: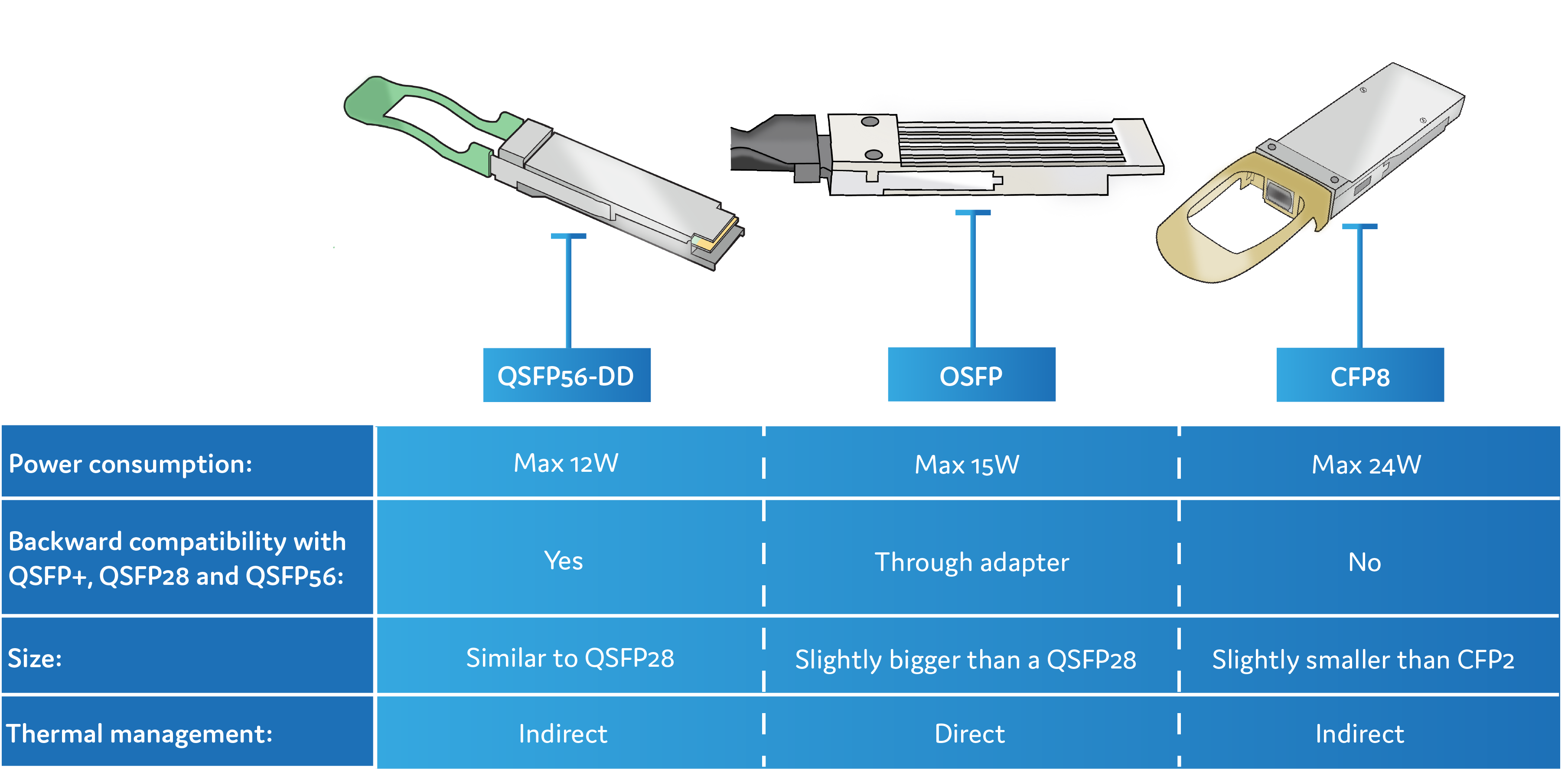 The OSFP and CFP8 form factors will not necessarily go the way of the HD DVD, but will likely remain a complementary part of the 400G equation to meet applications not supported by QSFP-DD. As is the case with QSFP8 form factor, the QSFP-DD form factor has physical space constraints that limit internal components for longer links or coherent optics operations.
400G transceiver standards have developed to meet link distances and architecture demands of today's high-performance networks. The first standards widely deployed will take advantage of PAM4 modulation to leverage existing network architectures.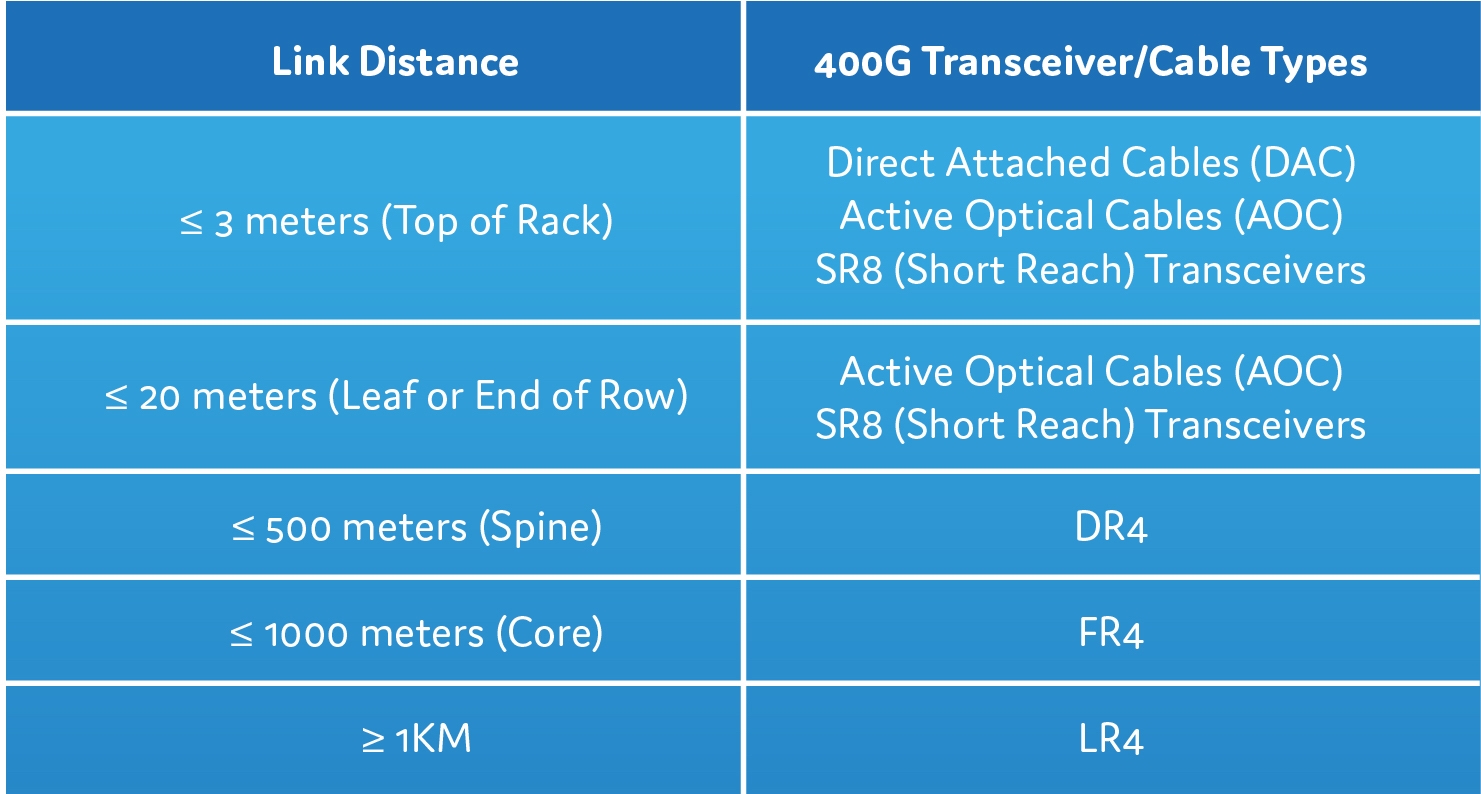 Additional 400G transceiver standards are in development that will offer more options for data center interconnect and to aggregate 100G and 200G into 400G core networks.

400G is here: ProLabs' resolution is to help network operators understand this new technology and the implications 400G upgrades have on the network.
Contact us today to see how ProLabs can help with 400G upgrades on your network.
Written by Ray Hagen, Product Line Manager