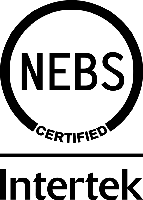 Tustin, California, US November 5 - ProLabs, a global leader in optical networking and connectivity solutions, today announced its completion of the Network Equipment Building System (NEBS) compliance test through global industry leader in quality assurance testing, Intertek.
ProLabs SFP, XFP and QSFP transceivers have undergone NEBS testing criteria for standards GR-63-CORE and GR-1089-CORE. The compliance test involves testing the products in extremities to ensure that they can resist maximal temperature, vibration and humidity. The test also measures and validates improved space planning, simplified installation and increased energy efficiency.

"Through our longstanding commitment to US service providers, responsible for building and maintaining connectivity for our communities, it was important to invest in the most thorough and stringent testing methods that certify our products as safe and reliable," said Patrick Beard, Chief Technology Officer at ProLabs. "This allows us to further drive partner and public confidence in our end to end network infrastructure solutions."
NEBS compliance refers to the conformance of a network product to the requirements of the NEBS standard. Compliance to this standard indicates that a network product or telecommunications equipment performs at its optimum capacity.
NEBS is made up of levels that refer to different aspects of equipment management and increased operational requirements. NEBS level 1 allows for a broader range of scenarios and NEBS level 3 requires that the equipment meets the requirements of specific GR-63-CORE and GR-1089-CORE standards that anticipate long-term network needs. Telecom companies use these standards to evaluate the solvency of equipment systems for continual service.
The North American telecom industry requires component solution providers to be NEBS compliant in order to ensure network integrity, compatibility and safety. The combination of rapid network expansion and the experience of carriers in managing their infrastructure during extreme weather events is likely to only increase the demand for NEBS-compliant devices. As those standards continue to evolve, they will become more demanding.
In addition to being NEBS compliant, many of ProLabs' product lines, including optical transceivers and high speed cabling, are also MSA, TAA, and RoHS compliant. All ProLabs' products are rigorously tested and coded in its global, state-of-the-art facilities to ensure the highest levels of performance with 100% application testing in end-use conditions.

Press release provided by Real Wire.
Media Contact
Proactive International PR Ltd
prolabs@proactive-pr.com