Keeping your Zoom meetings connected even when bandwidth is sparse.
With much of the world moving to operate remotely in countless industries and businesses, the demand for reliable high-speed internet services has skyrocketed. Bottlenecks in bandwidth and speeds have sent many service providers scrambling to upgrade their network infrastructure to meet the sudden surge in service usage.
Discover how ProLabs' XGS PON OLT transceivers and ONUs are the solution to alleviating your bandwidth bottlenecks and bypassing long OEM lead times.
MSA and TAA Compliant 10GBase-N1 SFP+ ONU Transceiver
MSA and TAA Compliant 10GBase-N1 XFP OLT Transceiver
MSA and TAA Compliant 1G/10GBase-N1/B+ SFP+ OLT Transceiver
MSA and TAA Compliant 1G/10GBase-N2/C+ SFP+ OLT Transceiver
MSA and TAA Compliant 1G/10GBase-N1/B+ SFP+ OLT Transceiver
SKU: SFPP-XGS-ONU-N1-I-C
SKU: XFP-XGS-OLT-N1-C
SKU: SFPP-XGS-OLT-N1B+-I-C
SKU: SFPP-XGS-OLT-N2C+-C
SKU: SFPP-XGS-OLT-N1B+-C
Master your FTTH applications with our XGS PON solution
Supporting configurations with OEM optics including Adtran, Nokia, and more, ProLabs' new XGS-PON OLT & ONU transceivers are the third-party solution you need to upgrade your network's passive distribution capabilities. Don't wait for OEM lead times when your consumers need it sooner.
Meeting or exceeding OEM standards in a third-party priced package, our XGS PON optics…
Reliably deliver the speeds and bandwidth your users are demanding.
Utilizes a transmission of a signal at 1577nm downstream and receives at 1270nm.
Supports bidirectional 10G speeds with a passive in-field split over a single fiber.
Connects your service to up to 128 premises with ONT devices (legacy GPON caps at 32).
Easily integrates with legacy GPON infrastructure



ProLabs' XGS PON transceivers get the job done
Upgrading fiber-to-the-home services on short notice can be painful, especially in price and installation hassles. Our XGS PON solutions alleviate your upgrade woes with…
Budget friendly price point at a fraction of OEM options without sacrificing quality or features.
Lightning fast shipping and delivery sooner than OEM alternatives.
the expert support of our global network of field engineers with every item we ship.
the incredible reliability that you've come to expect from ProLabs.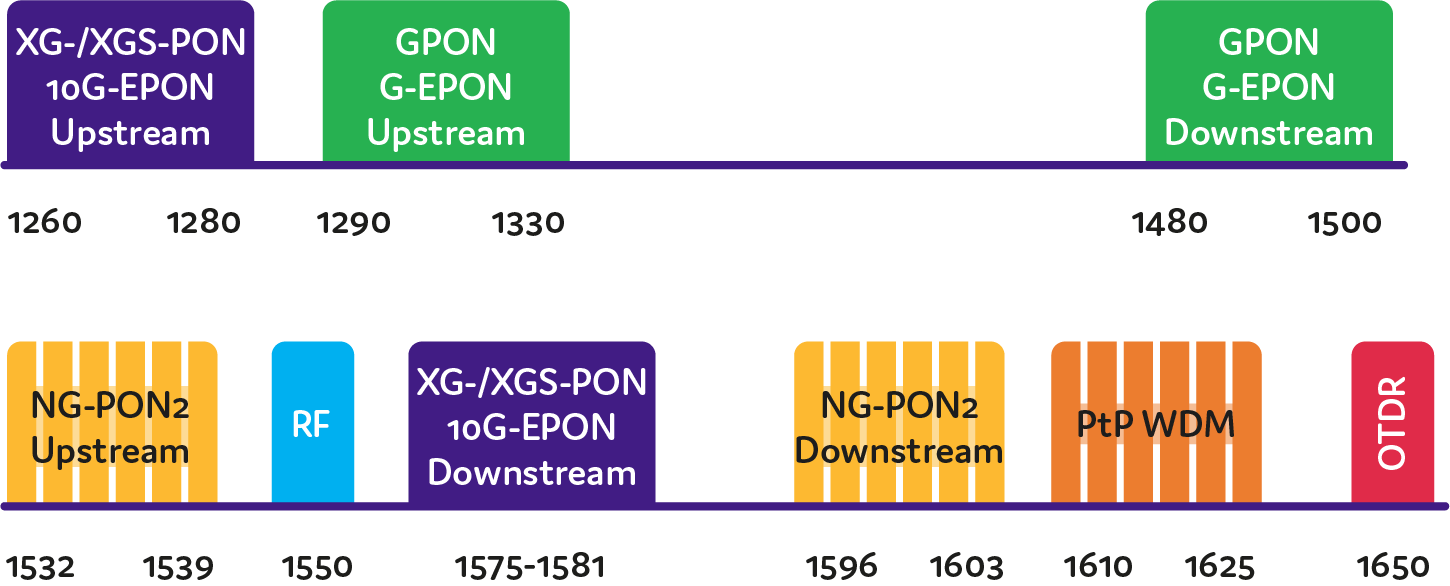 Whether you're looking to repair, upgrade, or overhaul your PON configurations, we've built a next-generation solution that scales with you.
Want to learn more? Ready to upgrade to the PON of the future? Contact us today!