Develop and scale your network to suit your business demands.
ProLabs' EON-OMP family of products is a compact multi-service platform that can be configured to support a variety of features and functionalities. This new cost-efficient platform allows you to grow and scale your network to suit your requirements using the modules as they are needed. All interface modules are hot-swappable and can be configured in any mix, catering for the specific required functionality.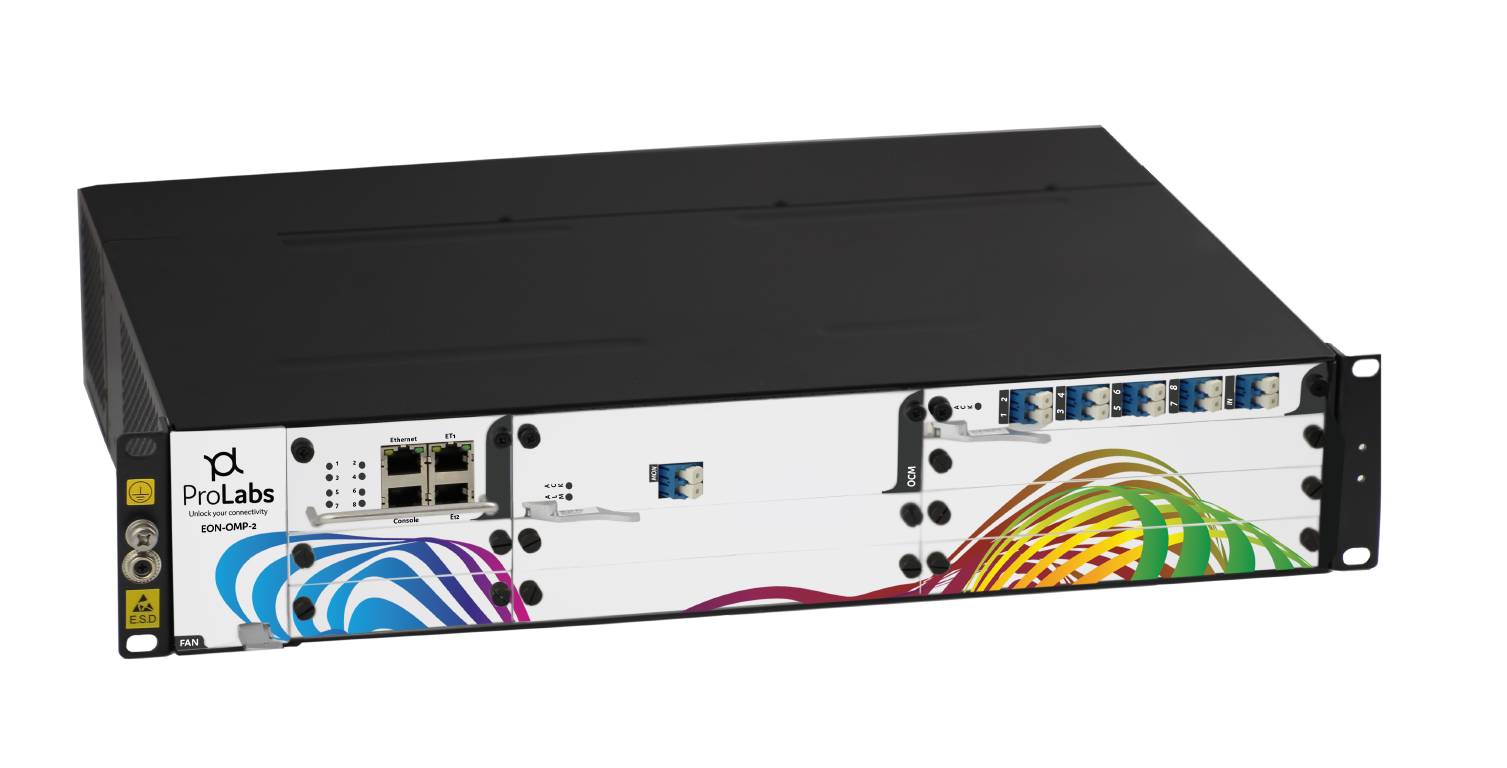 What is fibre monitoring and why do you need it?
Fibre monitoring is the ongoing assessment of the quality of the fibre infrastructure within a network. The process uses software, data and tools such as OMP, to continually provide transparency of a management system. With data rates ever increasing, the demand for bandwidth and technology ever increasing there had never been more pressure to ensure 100% consistency within a fibre network. A management platform like OMP forms a reliable collection of tools to detect any faults on fibre, highlighting degradation and security intrusions, then alarming the customer immediately through the software to allow quick response and repair - this ultimately will save any down time in the network and avoid costly disruptions.
Why choose the ProLab's Optical Multi Service Platform?
This latest offering allows our customers to scale and grow networks to suit business development and growth. The OMP is a chassis with a suite of interchangeable modules and enhanced services allowing flexibility to grow any network. Choose to add single or multiple cards and monitor fibres and networks; the platform can support a wide array of interface modules including:
Contact our global sales team for further information